Torri
Torri and the Abbey of Santa Mustiola in Tuscany, Italy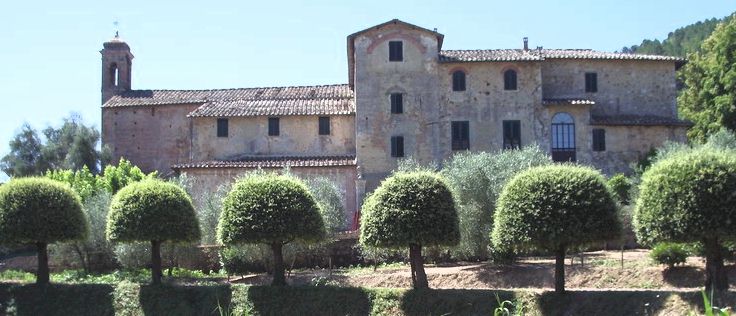 The small village of Torri, 14 km from Sienna in Tuscany, Italy, is famous for the Abbey of Santa Mustiola (Chiesa della Santissima Trinità e di Santa Mustiola, first recorded in 1070) and its cloister (13-14 C). It is unique in Tuscany in having preserved its Romanesque character despite subsequent restorations. The beautiful polychromatic cloister has loggias on three levels. The lowest arches are decorated with black and white marble and supported by columns, the middle loggia is decorated with bricks and the upper loggia has wood columns. The village was founded by Vallombrosan monks. The cloister is now the property of the Bicocchi family and may be visited on limited days of the week.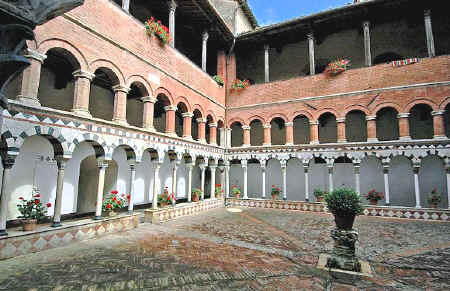 Cloister of the Abbey of Santa Mustiola
Val di Merse © ammonet InfoTech 2008 - 2020. All rights reserved.